Personalized voice in VM service
Personalized voice in VM service
In normal, cloud miniSIPServer almost has the same services with local miniSIPServer. But for some limitations, there are some different features between them. For example, voice mail service is different.
With local miniSIPServer, each local user or extension can prompt their own audio in voice mail procedure. But with cloud miniSIPServer, each local user can only prompt the unified audio associated with their virtual PBX server. Of course, the default unified audio can be replaced with customer's own audio file.
Now cloud miniSIPServer is upgraded. In a virtual server, each local user can has its own audio file now. Please refer to following figure. You can see a new item "Personalized voice ID" which can be different for different user.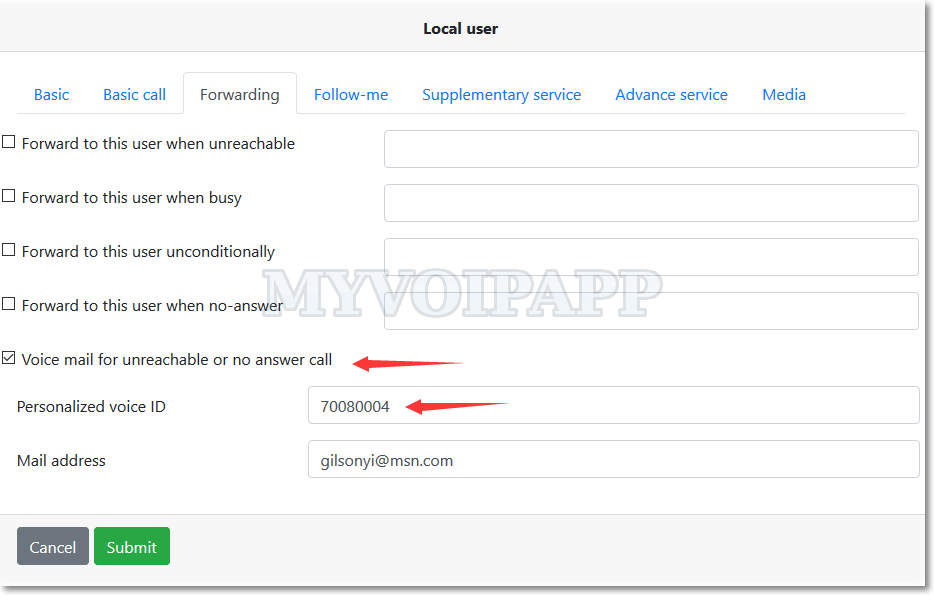 Of course, the audio file cannot be uploaded to virtual server by customers themselves. If you want to upload audio files, please send them to our support team, we will upload them to your virtual server manually.
Once the audio files are uploaded, you can manage them by yourself. Please refer to following figure.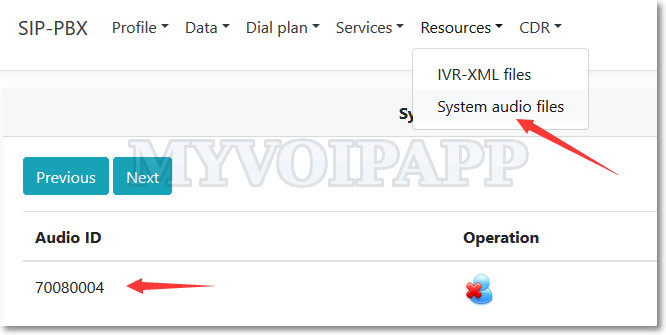 In another way, you need follow some rules to create your own audio files, such as the file format and the audio codec, and so on. Please refer to online document for more details.