Concurrent calls of SIP trunk
By default, MSS previous versions don't limit concurrent calls of SIP trunk. That means you can make or receive calls as much as you can. If peer sides don't have enough resources, they will reject calls by themselves. But now in some scenarios, customers hope MSS can handle concurrent calls and limit them automatically.
To fit this requirement, we upgrade MSS to provide concurrent calls configurations in SIP trunk. Too much calls will be rejected by MSS itself. Please refer to following figure for more details about these items.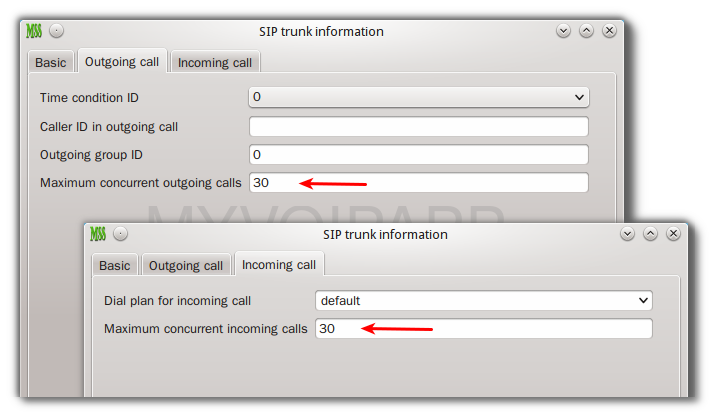 Please pay attention to these.
(1) These items are independent. You can configure different values for them to limit different concurrent calls for outgoing calls and incoming calls.
(2) If one of them is zero, in fact all them can be zero, that means only incoming calls can be received, or can only make outgoing calls outsides.