Hunt-group in Cloud IPPBX
Hunt-group in Cloud IPPBX
Yesterday we upgraded Cloud-miniSipServer to support hunt-group feature.
HG feature has been supported in local minisipserver for a long time. Lots of small companies use this feature to service their customers. The HG service in cloud-minisipserver is almost same with local-minisipserver, such as same service log, same configurations.
The difference is GUI display. Please refer to following figures.
One is for cloud-minisipserver.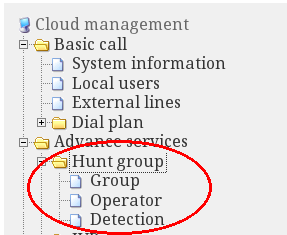 another is for local-minisipserver:

For more details of hunt-group service, please refer to our online document:
http://www.myvoipapp.com/docs/mss_services/hunting_group/index.html