As we know, miniSIPServer can run on Linux systems. Sometimes customers ask us about SIP clients which can run on Linux systems at the same time. In fact, there are lots of choices, such as linphone, jami, and so on.
Recently there is a new SIP client released. Most important, it is a core application in Gnome project. It is "Calls". In Debian library, its definition is "Make and receive PSTN phone calls". In fact, the latest version can support SIP protocol. In the Gnome project, we can see the description is changed to "Make phone and SIP calls".
It is quite easy to install "Calls". Just input following command:
sudo apt install gnome-calls
Please refer to the figure below for more details about its main window.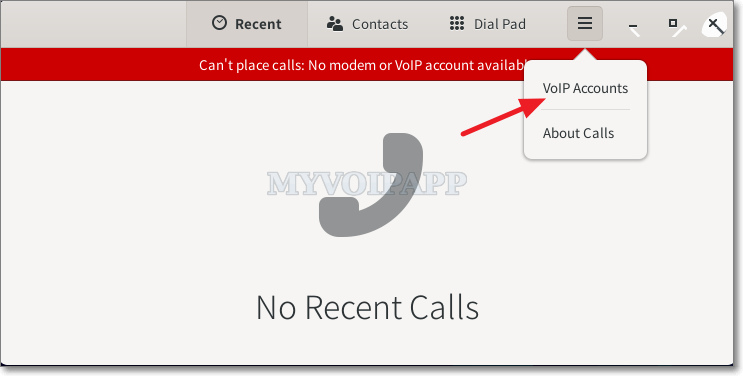 Click menu "VoIP Accounts" to add a new SIP account. Most items are same with other SIP clients. For example, miniSIPServer is at "192.168.3.42" and the account is "100". Please refer to the figure below.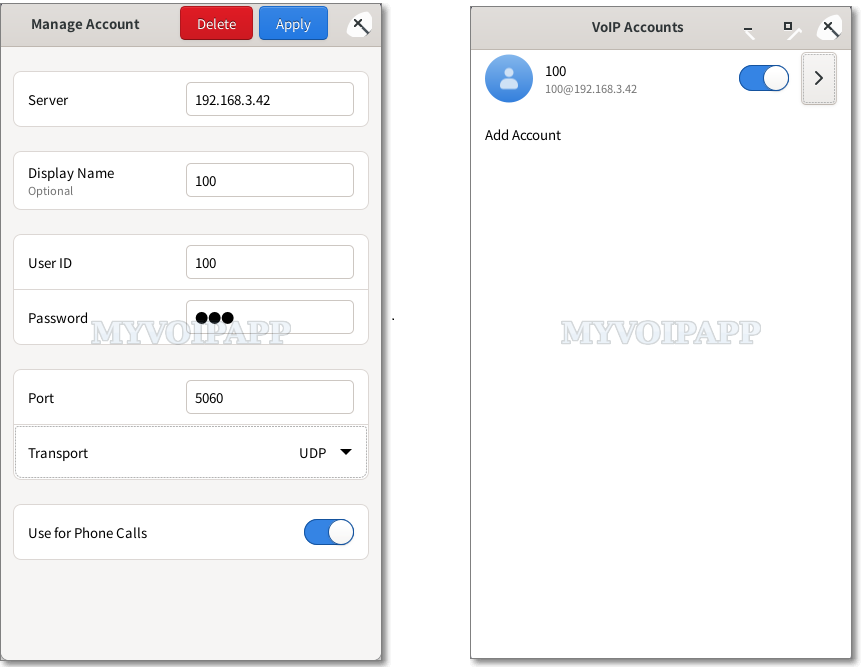 Please pay attention that (1) the default port is 0, we need to change it to 5060; (2) we need to enable the account. Calls doesn't display its status, so we can check miniSIPServer local users' window to check their status.
When making outgoing calls, we can dial the target number in the "Dial Pad" panel directly.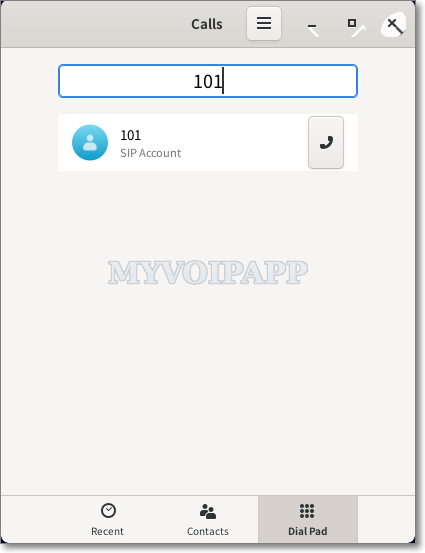 If there is an incoming call, just answer or reject the call.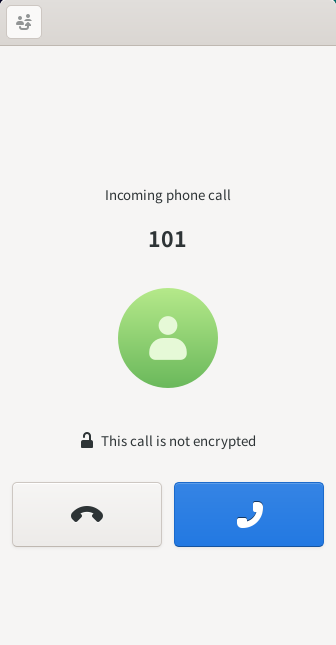 Obviously "Gnome Calls" is very simple at this time and it will be developed with more functions. If we are deploying a simple VoIP network and hope to build all elements on Linux, it could be a good choice.
Hope you can enjoy it.